Locative Social Media: Place in the Digital Age
Leighton Evans (Palgrave, 2015)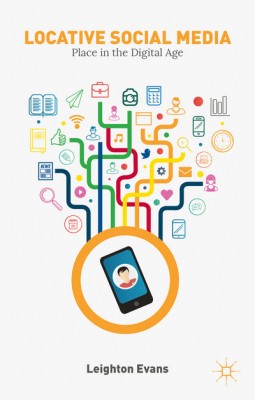 Locative Social Media offers a critical analysis of the effect of using locative social media on the perceptions and phenomenal experience of lived in spaces and places. It includes a comprehensive overview of the historical development of traditional mapping and global positioning technology to smartphone-based application services that incorporate social networking features as a series of modes of understanding place. Drawing on users accounts of the location-based social network Foursquare, a digital post-phenomenology of place is developed to explain how place is mediated in the digital age. This draws upon both the phenomenology of Martin Heidegger and post-phenomenology to encompass the materiality and computationality of the smartphone. The functioning and surfacing of place by the device and application, along with the orientation of the user, allows for a particular experiencing of place when using locative social media termed attunement, in contrast to an instrumentalist conception of place.